Don't Let Dry Eye Take Control of Your Life
Whether you're at your child's last game of the season, taking a hike through the beautiful California landscape, or spending some quality time with your family on the patio, there is never a good time to start experiencing dry eye symptoms.
Family EyeCare Center Optometry believes that everybody deserves healthy, comfortable eyes, and we've adopted a range of modern solutions to bring you the relief you need.
Our team will help determine the root cause of your symptoms and provide meaningful treatments to help you enjoy your vision with clarity and comfort. Start by booking your appointment today!
Dry eye is a common eye condition that affects how your tear film keeps your eyes comfortable and hydrated. Your tear film is made up of 3 distinct ingredients—mucus, water, and oil—each with a specific role in keeping your eyes comfortable:
Mucus keeps the tear film adhered to and spread evenly across your eyes.
Water keeps your eyes hydrated and free from particles like dust and dirt.
Oil seals in your tear film and prevents it from evaporating.
There are 2 different types of dry eye: evaporative dry eye and aqueous tear deficiency. Evaporative dry eye is the most common and occurs when your eyes don't produce enough oils to prevent the tear film from evaporating. Aqueous tear deficiency occurs when your eyes don't produce the water it needs to stay hydrated.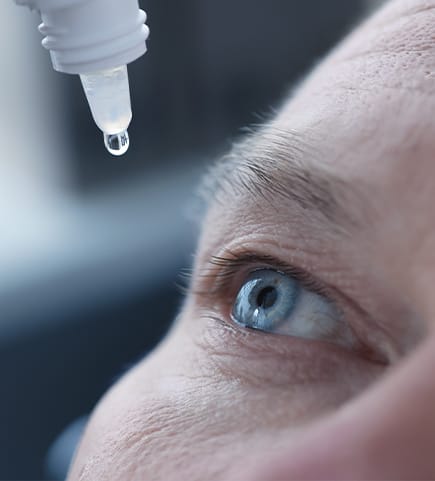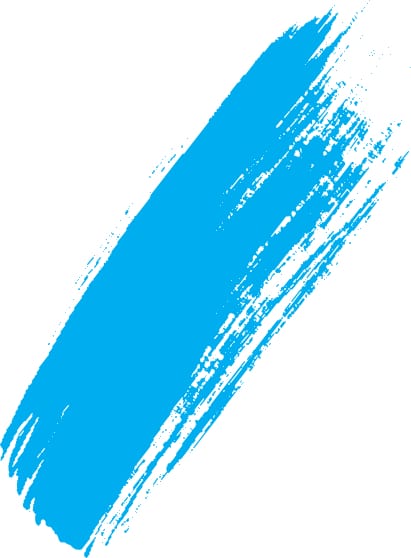 Meibomian Gland Dysfunction
One of the most common causes of dry eye is meibomian gland dysfunction (MGD). This eyelid condition affects the amount of oil your tear film receives, leading to evaporative dry eye symptoms.
Your meibomian glands are located along the edges of your eyelid, and are responsible for producing oils that seal in your tear film. However, meibomian gland dysfunction can obstruct these glands, leading to irritation, redness, crustiness, or blepharitis.
Causes & Symptoms
Causes
Several factors can affect your tear film, including:
Age
Medications
Health conditions
Living in a dusty, dirty environment
Hormones
Symptoms
Dry eyes can lead to irritating symptoms like:
Redness
Stinging, scratching, or burning in the eyes
Light sensitivity
Excessively watery eyes
Stringy mucus
Blurry vision
Managing Your Symptoms
Our team takes a deep look into your eye health to determine what may be causing your dry eye symptoms. We customize every treatment to suit your needs, and we may recommend additional appointments to help stabilize your tear film and keep your eyes comfortable.
Some of the most common treatments we recommend include:
Eye Drops
Eye drops are one of the most common ways to find some dry eye relief.
But before you run out to the nearest drug store, we always recommend speaking to our team before buying any over-the-counter products. Some eye drops may include ingredients not suitable for your eyes, but we can help determine an appropriate eye drop for you and your symptoms.
Medications
Some medications can help reinforce your tear film, like Omega-3 supplements or prescription medications. Please speak to our team for help determining which medication may be right for you.
Lifestyle Changes
Sometimes, the simplest change is the most effective. If you're struggling with dry eye, you may want to try:
Adding a humidifier to your home or office.
Staying inside on smoky or windy days.
Taking regular breaks from up-close tasks.
Facing away from air conditioners and fans.
Come See What We're All About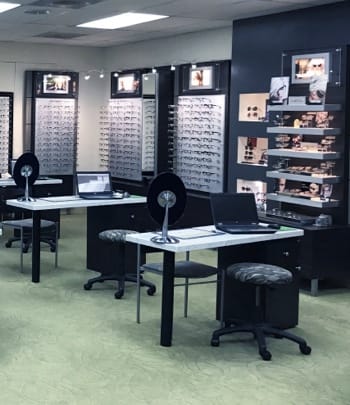 Visit Us Today
Find our practice on East Hamilton Drive right next to 7 Leaves Cafe. Parking is behind our building with accessible options available. Same day appointments available! Welcoming new patients.
338 E Hamilton Ave

Campbell

,

CA

95008
Hours of Operation
Monday

:

9:00 AM

–

6:00 PM

Tuesday

:

10:00 AM

–

6:00 PM

Wednesday

:

8:30 AM

–

6:00 PM

Thursday

:

9:30 AM

–

6:00 PM

Friday

:

8:30 AM

–

5:00 PM

Saturday

:

8:00 AM

–

3:00 PM

Sunday

:

Closed